Startup Dad
Adam Fishman interviews executives, entrepreneurs, and company leaders in technology companies who are also fathers. We discuss the tough aspects of work, parenting, family, the mistakes made and lessons learned along the way. It's heartwarming and hilarious.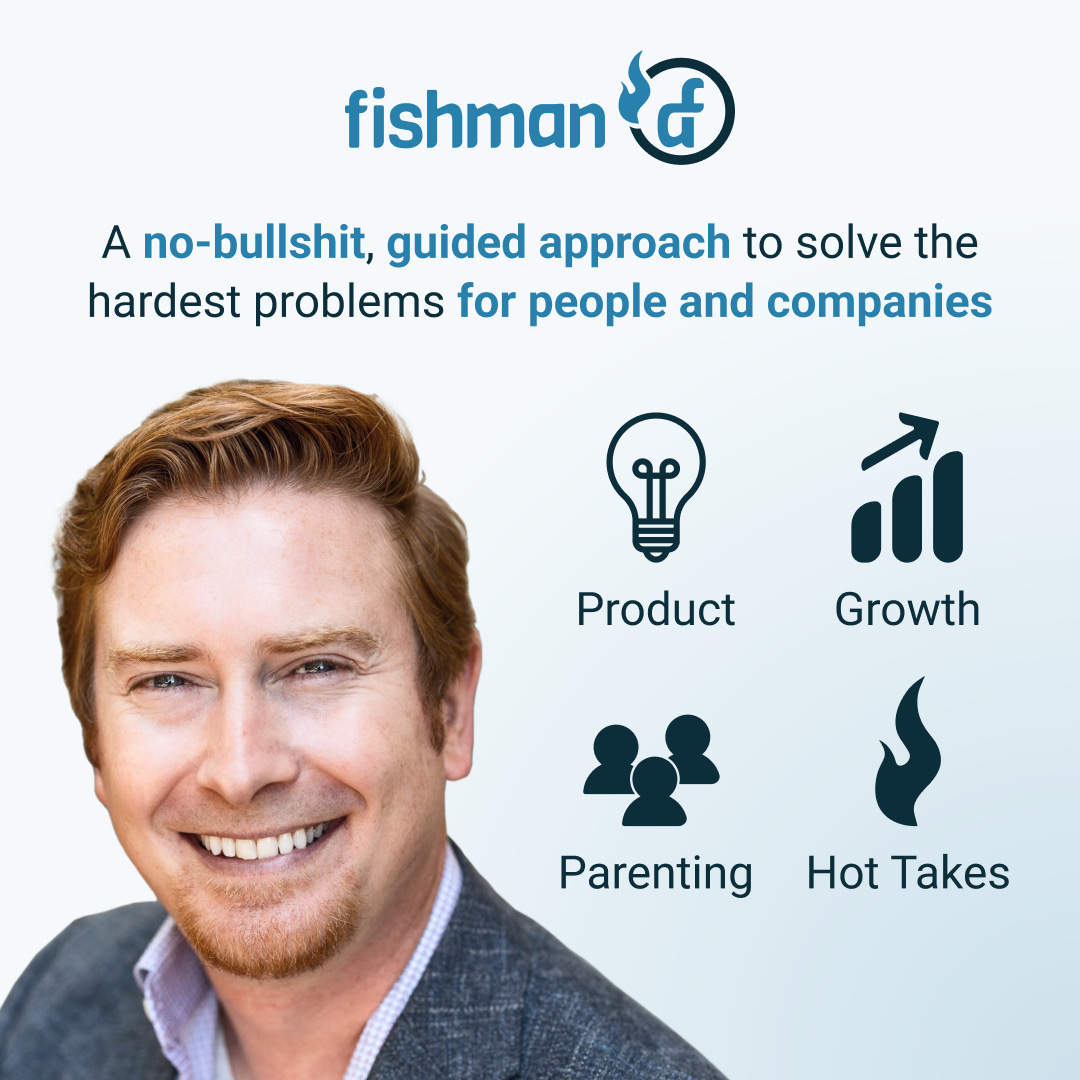 The FishmanAF Newsletter
A weekly column on Growth & Product Strategy, company building, parenting and occasional hot takes.
"Engaging narratives on all things product and growth. Hot takes abound!"
"Adoro il suo stile e trovo le sue comunicazioni sempre puntuali. Ottima risorsa in tema Product Management & Growth"